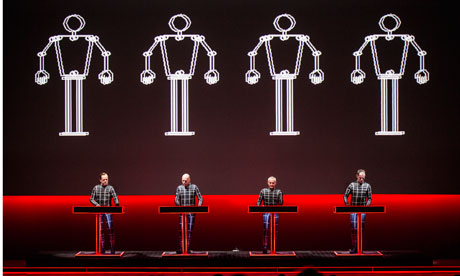 As pop stars go, they are pretty much as inoffensive as you can get, a bunch of German pensioners who practically invented electronica with their hypnotic loops and robotic antics.
But
Kraftwerk
have apparently fallen foul of the Chinese authorities, not for their lyrics or their dissolute ways (the most you could ever accuse them of is eccentricity) but for something they did more than 10 years ago. A case of the past catching up with the futurists.
According to reports in Beijing, the ministry of culture denied the German quartet a visa because they were scheduled to perform at a pro-Tibetan independence concert in 1999. In fact, Kraftwerk's performance at the Washington DC fundraiser was ultimately cancelled because of a lightning storm.
The Beijing-based record label Modern Sky originally invited the German group to headline its three-day Strawberry music festival in late April before
China
's ministry of culture denied their application. "Kraftwerk were not allowed to play … because they participated in a Free
Tibet
concert," an unnamed Modern Sky employee told Agence France-Presse. "We had already arranged the show, it's a pity they can't come, it's a great shame."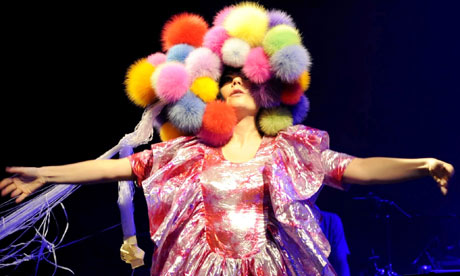 The festival has replaced Kraftwerk with the British pop band Travis. "I can't say we are 100% confident with Travis as headliners," Zang Keyu, Modern Sky's director of performance and operations, told the state-run
Global Times
newspaper. "But it's a fact we have to accept."
Kraftwerk thus become the latest victims of Beijing's rigorous control of who does and does not come to entertain its youth. After turning up their noses for decades at western rock for much of the 1980s and 1990s, China's authorities have come to view large-scale, multi-day
festivals
as a useful exercise in generating both popularity and cash.
But for even the most enlightened officials, so-called social stability remains a top priority. In 2008, Björk was banned from the country after repeatedly shouting "Tibet" during a song called Declare Independence. And after Elton John dedicated a Beijing concert to the dissident artist Ai Weiwei in November, China's cultural authorities bulked up restrictions on foreign artists.
At a 2011 folk festival in the city Suzhou, a large projection behind the stage displayed short messages sent by audience members – until Ai Weiwei's name flashed across the screen. That year's Strawberry festival was immediately cancelled and Zuoxiao Zuzhou, a rock musician who ostensibly sent the message, was briefly detained.
Kraftwerk's rejection underscores Tibet's special standing in the eyes of Chinese cultural apparatchiks. In March, the band Gang of Four, named after a cultural revolution-era political faction, toured through the country without a hitch.