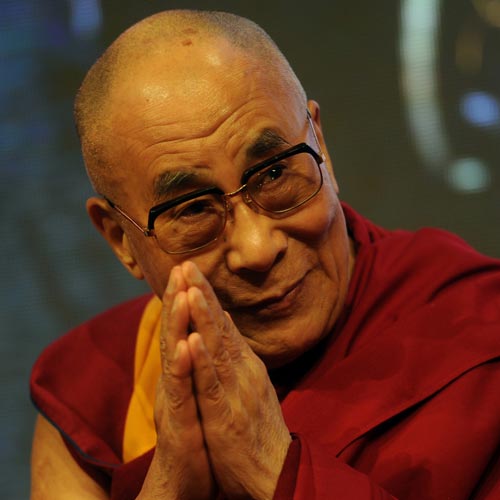 Tibetan spiritual leader the Dalai Lama on Tuesday expressed hope that a solution would be found for the problems being faced by Tibet and Tibetans from China.
"I am hopeful" (of finding a solution to the problem)," Dalai Lama told reporters while replying to a specific question on the condition of Tibetans at the present regime in China.
The Tibetan spiritual leader was here to participate in the 150th birthday celebrations of Swami Vivekananda.
When asked about the self-immolation by Tibetans over the rights issue, Lama said "it is very very sad. However, this is a very sensitive and political issue. From 2011, I have completely retired from politics."
To another question whether he was taking any initiative to revive the World Parliament of the Religions, Lama, said though the Parliament still existed, it was not very active now.
Earlier, unveiling a 7.2 feet tall marble statue of Vivekananda at Vattamalai, about 90 Kms from here, through video-conferencing, Dalai Lama said India should demonstrate to other nations that despite having a huge and diverse population of various religion and caste, it upheld the highest ethics of secularism.
Attributing India's strength to its very old tradition and culture, Lama said all major religions and people of different faiths in the world co-existed in the country with peace.
Though there were some problems in some pockets, it was negligible considering the huge population and being the largest democracy, all citizens lived together.
"Ahimsa and religious harmony were the major factors for making India the largest democracy, despite some drawbacks and problems," he said.